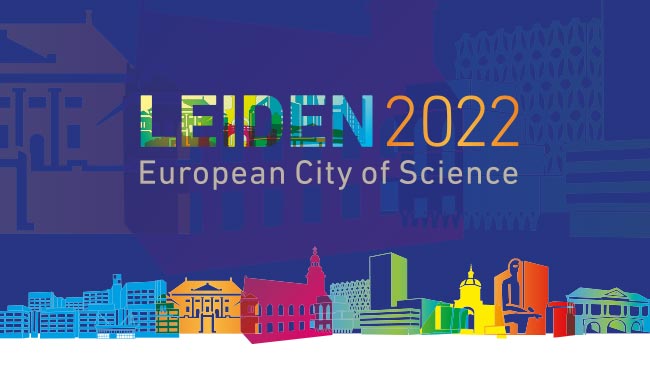 | | | |
| --- | --- | --- |
| | Leiden will be European City of Science 2022. Here is our latest news about the run-up to this incredible year full of science, knowledge, arts, and expertise. This month, we are delighted to share our partnership with New Scientist, show the plans of Leiden Amateur Fotografen Vereniging and share the dates of our public launch. | |
New media partner: New Scientist
We proudly present New Scientist as Leiden2022's media partner. The internationally renowned magazine about science and technology will make a special about the 22 scientific questions that will be discussed during 2022. As many as 4000 Dutch as well as 14,000 English issues of the New Scientist special will be released in January. In addition, we will organise a variety of activities together throughout the year. For example, in collaboration with Ionica Smeets, a special edition of the Science Gala will take place on Pi Day, March 14th. We will also jointly organise the finale of the New Scientist Science Talent in Leiden.
Leiden Global – Gulliver's Travel Agency
As the year 2022 is approaching, LeidenGlobal is focusing on interesting, dynamic ways to demonstrate and present the knowledge that is available in Leiden. In doing so, interaction with a broad public is required. As LeidenGlobal is a cross-border meeting place for sharing connections between local and global scientific and civic partners, this fits perfectly with Leiden2022.
| | | |
| --- | --- | --- |
| | Currently, LeidenGlobal is coordinating a project for Leiden University in collaboration with its partners, in which several 'worldly' tours through Leiden are being developed. These tours will be part of Leiden2022's Gulliver's Travel Agency, a public programme with excursions and discovery-tours through Leiden. The tours take you along Migration in Leiden, African Leiden or the international wall-of-poetry. Together with Leiden2022, LeidenGlobal has created the Travel Agency website via which curious residents of Leiden and tourists from the Netherlands and abroad can book their guided tour. | |
Team member at Faculty of Science
Meet Marin! Since June this year, Marin Visscher has been working at the Faculty of Science at Leiden University as a project coordinator for Leiden2022. Marin has always been interested in scientific research and is looking forward to getting a taste of as many scientific aspects as possible during the Leiden City of Science year.

"Next year will be a great opportunity to show how many beautiful things we can create here at our University", Marin explains. "Thanks to Leiden2022, a great platform has been created for our experts to step out onto the streets with their knowledge and research."

Marin studied science communication and worked at Naturalis and Corpus. So, he has plenty of experience with the public to create a nice programme for the faculty. Want to know more about the Faculty of Science's plans for next year? Mail Marin.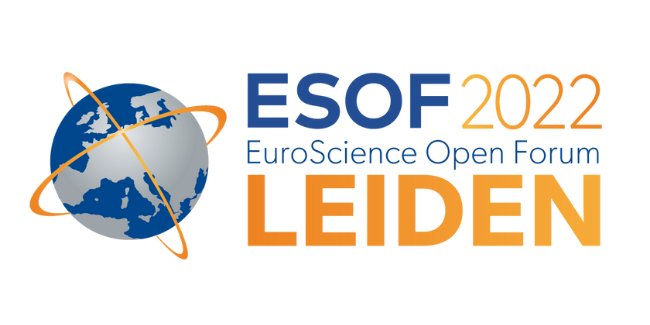 ESOF dates
This month next year, we will host the EuroScience Open Forum 2022 (ESOF). From 13 to 16 July 2022, Leiden2022 will organise the 10th edition of Europe's largest multidisciplinary science convention. The goal of this convention is to start a debate between all stakeholders about science, how science works and its impact on society.

Leiden2022 will take on a different approach this year. The ESOF2022 programme will be presented in a more compact and hybrid form: multidisciplinary, inclusive and sustainable.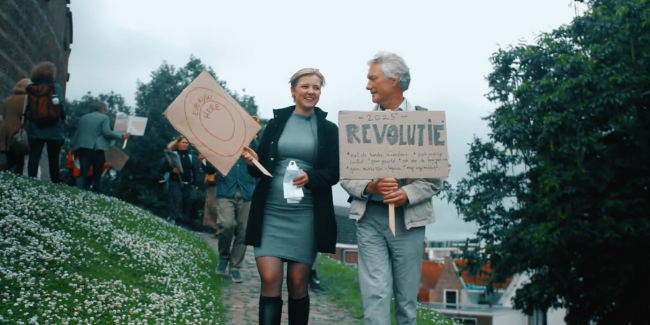 Leiden2022's first New European Bauhaus activity
The first New European Bauhaus activity of Leiden2022 has been born! On the 29th of June an interdisciplinary and varied group came together in the Burcht for the first workshop with New European Bauhaus. From scientist to entrepreneur and from artist to student, everyone brought a different perspective. Guided by Roosmarijn van de Velde, they talked about what this initiative (part of The Green Deal) could mean to Leiden.

"The central question was what the future should look like. The combination of science, society and culture brings together many different ideas and visions. This rich combination of perspectives offers a great platform to the New European Bauhaus which we will shape from Leiden."

"In an inclusive future, we will use interdisciplinary science", Roosmarijn, frontrunner of New European Bauhaus explains. Leiden2022 is the platform where all these movements can come together, from art, science and knowledge, but of course also from the people.

Click here for the video. Want to know more? Mail Roosmarijn!
Photography meets Science and the City
Photography and science are interconnected. And that does not just hint to its technical side. Photography, as art and a communication model, is also subject of scientific education and research. For example, Leiden University offers a course in digital photography. But vice versa, science cannot go without photography.
For instance, think about the use of photography in medical science, astronomy and microbiology. All this is part of a fascinating symposium organised by the 100-year-old Leidse Amateur Fotografie Vereniging, the 100-year-old Fotobond and Leiden University in the Lipsius building on 11 June 2022.


The programme, led and hosted by Sacha de Boer, includes contributions of science photographers Jos Jansen, Mattie Boom of the Rijksmuseum, Helen Westgeest of Leiden University, National photographer Laureate Jan Dirk van der Burg and micro photographer Wim van Egmond. In addition, there will be contributions about astro-photography, stereo photography, drone photography, medical photography and street photography. Participants can join a smartphone photography workshop and have their work judged by professionals, as well as pay a visit to the University's unique photo collection.

For more information visit www.lafv.nl
Save the date
November of this year will be one for the books! The public campaign will be launched on Wednesday 10 November 2021. This festive kick-off will be the moment we introduce ourselves to the masses. The event will be held at Naturalis.
The official opening of Leiden2022 for partners and stakeholders will be on 22 January 2022.

For you to write down:

10 November 2021: Public launch Leiden2022
22 January 2022: Official opening Leiden2022
Meet the team!
Starting a new job during Corona is challenging to say the least, but organising an entire year without meeting your team is almost impossible. Yet, we manage to work closely together during the preparations for Leiden European City of Science.

Last week, the entire team got together for the first time! During the team day we discussed where we are now and what still needs to be done. We are doing everything to turn next year into a smooth success. Even though there is still a lot to be done, we are very excited to organise a year to remember!
The city of Leiden will be European City of Science 2022, offering a 365-day programme for everyone with a curious mind. Together with numerous partners, we aim to develop a challenging programme that connects science with society. Anyone can take part, from leading international scientists to curious kids.

We want to raise the profile of science, knowledge, arts and expertise through local action with an international appeal on a national stage. At the base of our organization are our founding partners: LUMC, Leiden University, Municipality of Leiden and the University of Applied Sciences Leiden.

Do you want to share your ideas? Please feel free to contact Lucien Geelhoed (intendant) at l.geelhoed@leiden2022.nl or Meta Knol (director) at m.knol@leiden2022.nl.

Call to action: want to join our team? Stay tuned and subscribe to our newsletter because next month's edition will be a Job Vacancy Special!

Subscribe to our newsletter here.